Best of Twenty3: 23 things we loved in 2021
Well, 2021 has flown by, hasn't it? What a year, at least in the footballing world, it has been.
There was yet another all-English Champions League final as Chelsea triumphed in Porto against Manchester City, Alisson Becker scored a last-minute winning goal for Liverpool, Sporting brought their 19-year wait for a title to an end, Lille shocked PSG (and everyone else) to win Ligue 1 while Inter ended Juventus' dominance in Italy.
Here at Twenty3, we've had quite a memorable year, too. We thought we'd sign it off with 23 things we've loved in 2021. From customer announcements to articles and even single data visualisations.
1. Collaborations
Jamie Carragher was a special guest on an episode of Laptop Gurus. The former Liverpool centre-back talked us through his processes on Sky Sports' popular Monday Night Football show and his thoughts on data in a candid interview.
Not long after his appointment as the new president of Marseille, Pablo Longoria sat down with us to discuss how you go about piecing together a project in football.
We also produced a three-part series with Andrew Cox, former Managing Director at Opta, to get his thoughts on data in the media space, how companies can ensure they get value for money and how this sort of content can be monetised.
2. Magic Mark
One of the first pieces we published in the new year was an article written by Mark Thompson on what he believed to be the five key football metrics to know about in 2021.
It was our most-read article of the year and we have to say that Mark nailed it with three of his five – expected goals (xG), post-shot expected goals (PSxG) and passes per defensive actions (PPDA) – becoming big talking points this year.
3. Discover's foresight
We really like our Discover tool. It allows users to find alternatives to certain players or targets who match a certain criteria, based on the metrics important to you.
David Carmo was a player with a 98% similarity score to Virgil van Dijk when we looked not long after the Dutchman picked up his injury against Everton. Then, in the January transfer window, the Reds were heavily linked with the SC Braga player.
4. Club announcements
We've added to our client list this year with some big names. Leicester City and Burnley are amongst the clubs who signed up to the Analytics Toolbox in the last year. Unfortunately though – and as much as we'd love to – we can't speak about every single club we work with…
5. Data providers
The Twenty3 Toolbox is data-agnostic. Ortec Sports joined Opta and Wyscout as a provider of event-based data within the Twenty3 Toolbox, while SkillCorner agreed to house their tracking and physical data in our platform.
We were delighted to add these two excellent data providers to our offering.
6. LiveScore partnership
In April, we announced a major content partnership with LiveScore. Not only do Twenty3 produce written and video content for their world-class app and social channels, but LiveScore also use our beloved Content Toolbox in their workflow.
This partnership has seen us play a big part in their Champions League coverage and their Cristiano Ronaldo ambassador campaign, and we even set up our very own studio which is the home for plenty of their content.
7. The Sports Data Platform
Simon McMillan, our CEO, dusted off his quill to talk through the development of our Sports Data Platform. He detailed exactly what it is, why we built it and why you should be interested.
Well worth a read if you have approximately six minutes.
8. Sporting Kansas City
We held an event earlier in the year to show off our Analytics Toolbox to clubs in North America. A plethora of MLS clubs attended and Sporting Kansas City must have seen enough to add our product to their workflow.
However, they realised the true potential of the Toolbox by making it a one-stop solution for their entire club. In doing so, they became the first club to sign up to both the Analytics and the Content Toolbox. This hybrid approach saw them roll it out across Media, Recruitment and Technical departments.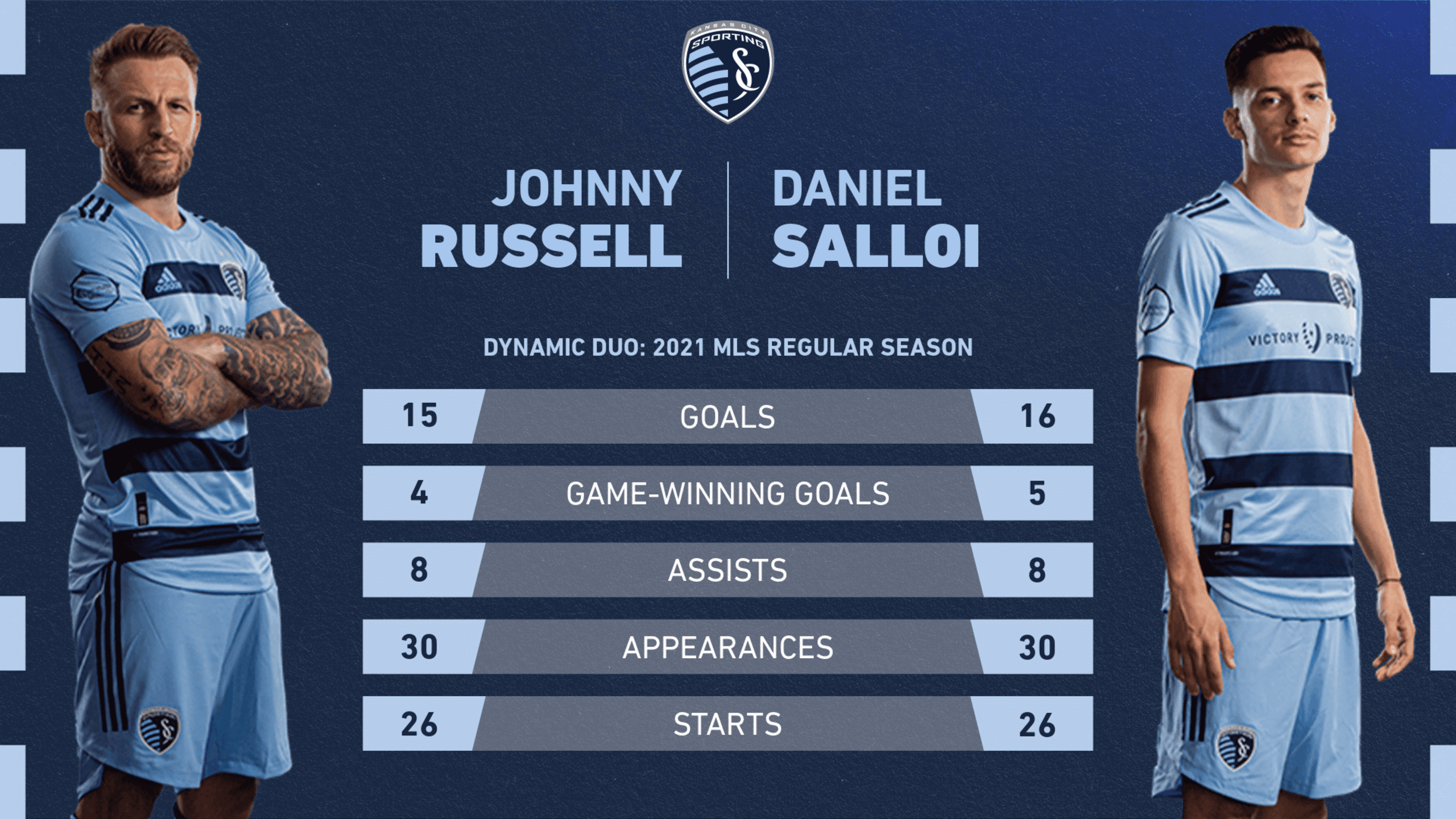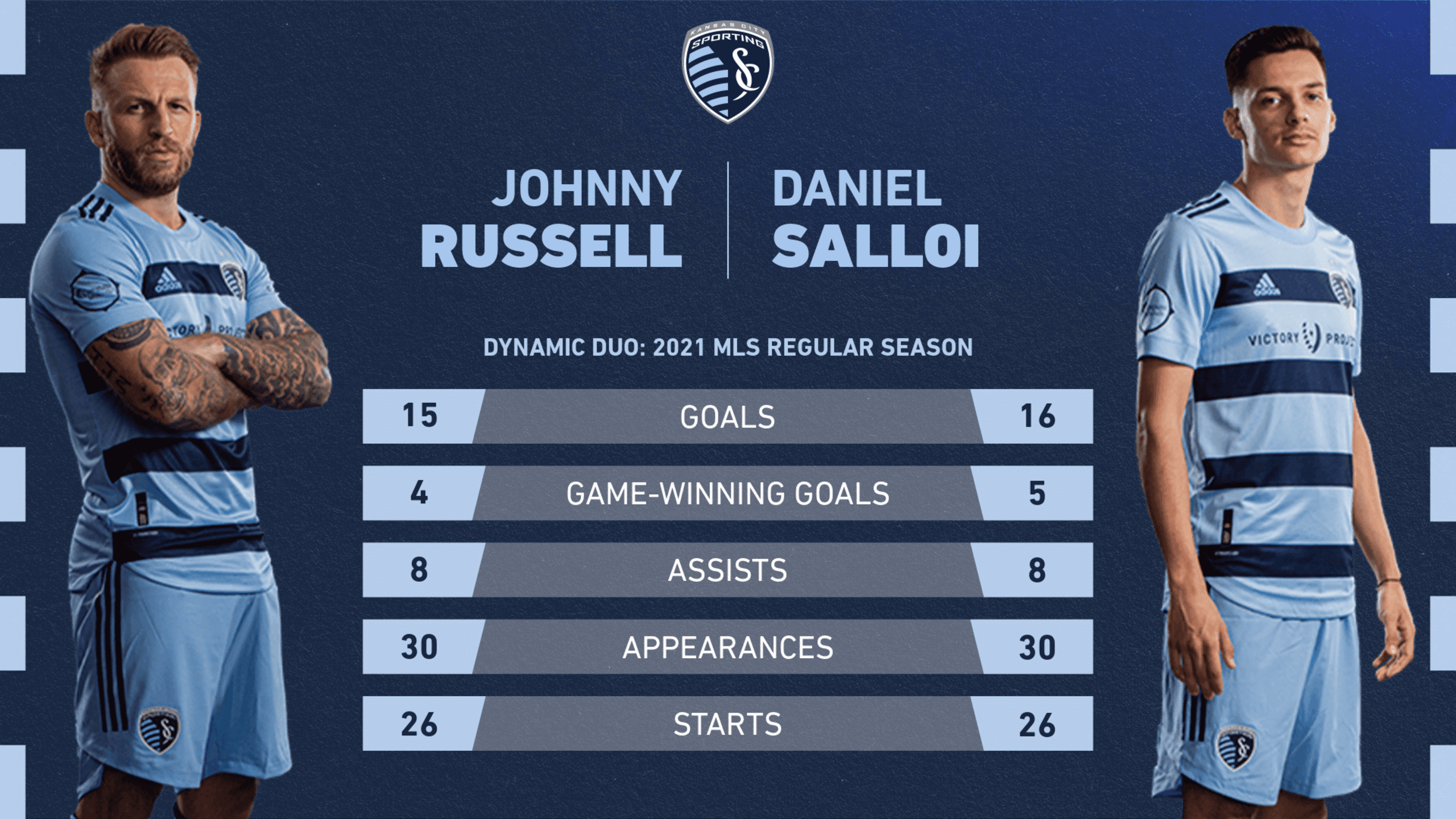 9. The Event Lab
When speaking to analysts across the world, we discovered that many of them like to create their own unique metrics. They will combine multiple stats to create something they feel is beneficial to their team. Doing this could be laborious, tedious and time-consuming.
So – among several other reasons – we created the Event Lab to allow users to customise and manipulate their data in bespoke ways.
10. Power Reports
We view Power Reports as a transformative tool for clubs.
Not only are users able to blend data sets together in a quick and seamless fashion, but they can also automate the process of putting together technical and recruitment dossiers at scale. It is a tool built primarily to free up analysts and allow them to do what they're best at. What's not to love.
11. Letting an analyst loose in the Analytics Toolbox
Gerard Moore, formerly of West Bromwich Albion, is a friend of Twenty3. We wanted to publicly test out the Event Lab so asked Gerard to use it as if he was working for a top-flight team.
He decided to find a centre-back for a fictional team in what was a fascinating piece of content.
12. Toolbox with data
Prior to this development, a separate data license was required before users could take full advantage of everything our Toolbox could do. We wanted to make the process a whole lot easier, so we did.
It is now easier than ever to enjoy the benefits of the Twenty3 Toolbox.
13. Democratising data
David Perdomo Meza, our Head of Engineering and Data Science, was one of the presenters at Training Ground Guru's Big Data 2021 event. The topic he focused on was 'Democratising Data' and why the goal for clubs should be to empower their analysts.
14. Promoting a learning culture
One of the key things we've focused on internally in 2021 is personal development. We want to promote a learning environment and that's why we've started to welcome guest speakers on a regular basis. One of which was Jaeson Rosenfeld, who spoke about data collection, his time with StatDNA and FIFA.
15. Inside Twenty3
Similarly to the above, we are immeasurably proud of the team we've assembled at Twenty3 and we wanted to showcase this, so we introduced the Inside Twenty3 series looking at our people and the great jobs they do for the company.
More to come on this in 2022.
16. #AskVizAnything
We're also tremendously proud of our graphics. As a way to truly show off just how stunning our visualisations are, we started doing a monthly #AskVizAnything hour on Twitter. People submit their requests and we select the best viz to show off what they're interested in.
Data visualisations are powerful when used well in the media and at professional clubs, but they can also be fun and entertaining, too.
17. Friends of the brand
The #AskVizAnything campaign proved to be a success and Sam Tighe, a friend of the brand, joined the party. Using his knowledge and our tools, he was able to put on a clinic on how to post engaging content, and found a new way to interact with his loyal audience.
18. The evolution of football data
Yes, that's right, it's time for another Mark piece.
This time he takes a detailed look at how football data has evolved over the years, why this is the case and what might happen next.
An absolute on-the-money look at the football data landscape, if you ask us.
19. The big xG debate
Although it has now been embraced by mainstream media, there is still a lot of debate around expected goals (xG). We remember a particular week this year when 'Football Twitter' exploded as if it was football data's answer to Marmite.
So, what is xG actually good for? We posed that question to Mark (shock) and he, rather emphatically, answered.
20. A bad workman blames his tools
We set Sam a task to create an article without using the Content Toolbox. It was a very stressful experience for him and he reverted to using badly hand-drawn pictures of football pitches to illustrate his point. We advise that, whatever you do, don't try this at home.
However, it did prove how valuable our tools are and the threat of having to do this again keeps him in line. All in all, it was a success.
21. The perfect storm
We do love it when the eye test is backed up by data. N'Golo Kante claimed the Man-of-the-Match award in the Champions League final, with the common narrative that he was everywhere.
His defensive actions map for the season backed that up perfectly. And you can't help but love that smile.
22. Updates galore
We really don't like to rest on our laurels at Twenty3. Every few weeks, we release a Toolbox update with bug fixes, upgrades and new features. Release V, our latest one, included xG Race Charts and Match Momentum Charts.
We're unofficially calling it Vizmas.
23. Sporting Kansas City case study
That's right, Sporting KC make another appearance in this list!
We wanted to find out exactly how they have been using the Toolbox. So we sat down with Sam Kovzan, Project Management Specialist for the MLS side, to find out.
It was an enlightening conversation and further strengthened our belief that the Toolbox is a game-changer for clubs.
The future
Is it a cliché to say we're excited about the future? We are perpetually evolving and forever improving.
Smart Graphics is one of our most popular tools and one of our first jobs in the New Year is to improve that to make it even more flexible and customisable. We're looking forward to 2022 already.