Our proprietary AI technology is utilised by media organisations, broadcasters, professional football clubs and agents throughout the world to produce forward-thinking, data-rich content and analysis at speed and scale.
Working with leading providers such as Stats Perform and Wyscout, we provide customers with world-class data in a powerful, fast, and intuitive platform.
Our mission is to give customers the power to turn raw data into real insight.
The football industry is fast-paced and time is precious. The demand for high-quality output in large volumes is greater than ever. Through the Toolbox, we make it easy for clients to produce branded, data-driven assets quickly and efficiently.
Whether you're a content creator or a club analyst, our innovative tools will help take your game to the next level.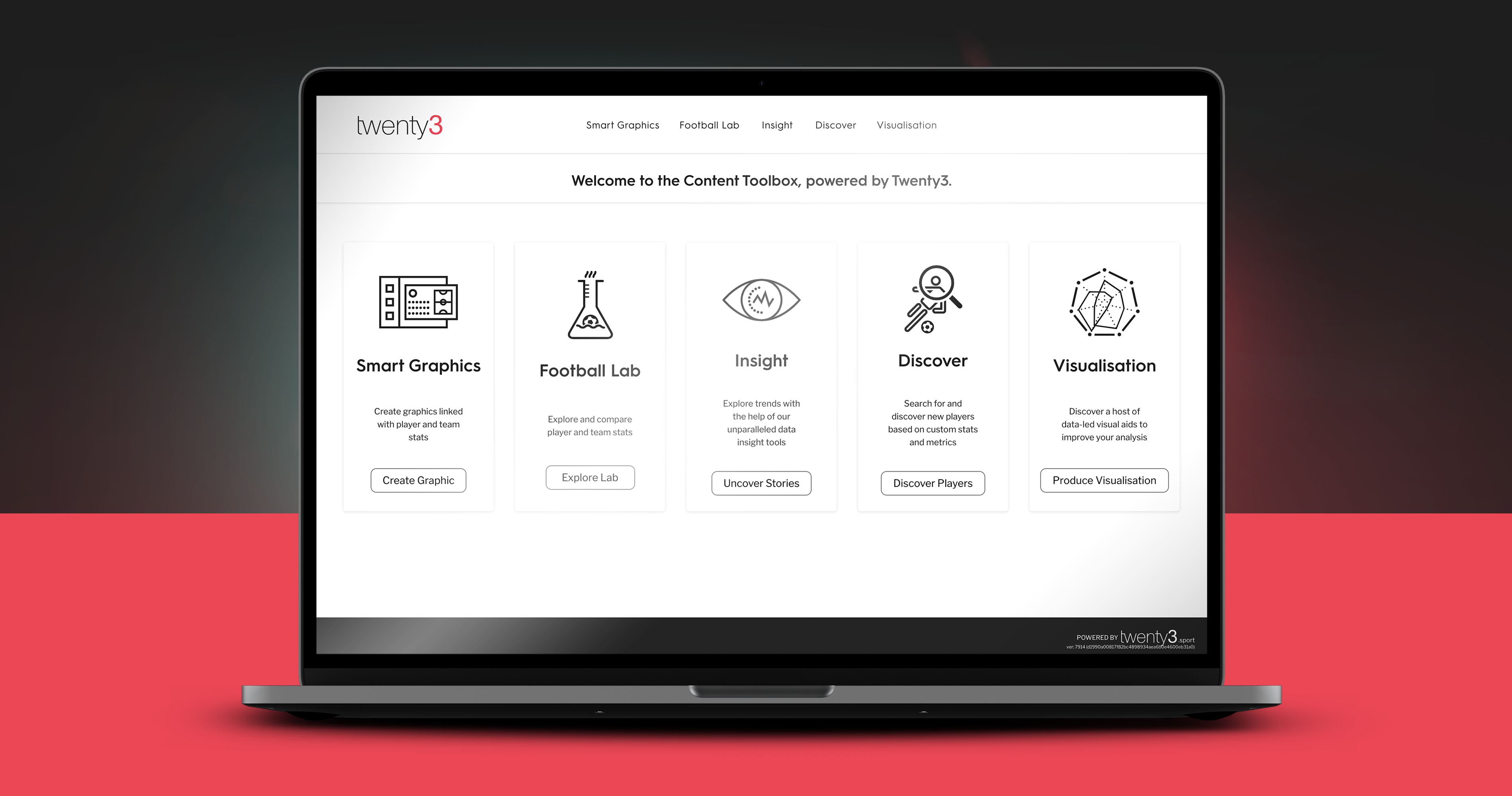 "The thing I am most proud of at Twenty3 is not how clever our tech is or how great our content is. We are, of course, very good at those things but the thing which I believe sets us apart in the sports tech industry is quite how much we obsess about understanding the needs of our customers and responding to those needs."
Read about our Club Proposition