Andrew Cox speaks to Twenty3 about the Media's relationship with data
Andrew Cox is an authority within the sports content industry having worked alongside some of the most innovative and disruptive global sports federations, teams, media, betting and technology businesses of the last 20 years.
As part of the senior management team at Opta for over a decade – including five years leading the business as Managing Director – Andrew helped to positively influence a movement of football data use from scepticism, through acceptance, to widespread adoption and popularisation.
Behind this pioneering product business is a similarly impressive commercial and corporate development story. Most recently as Chief Strategy Officer at Perform (now DAZN), Andrew played a lead role in the sale of Opta, alongside the group's other B2B content businesses RunningBall, Watch & Bet and Omnisport, to private equity resulting in the formation of Stats Perform.
Convinced that the sports data industry "remains juvenile in many respects" and that "we are only at the end of the beginning", we are delighted that Andrew has chosen to share his thoughts and experiences with the Twenty3 team.
In the first edition of a three-part series, we sat down with Andrew to speak about the vast array of challenges faced by media organisations when looking to maximise the potential of data.
The adoption of sports data
There is often a misconception in the world of content that we can only strive for quality or quantity, and that achieving both isn't necessarily an option.
The idea is that statistics feed into the latter, but can be prohibitive for the former. After all, research takes time. However, that doesn't have to be the case. As Andrew explains below, if you utilise data properly, you can produce better content and more of it.
"The role of sports data for media organisations has clearly evolved from being a hygiene factor around event reporting to something that facilitates unique content creation. But what can often be overlooked is the direct impact data has on measurable business benefits across media, given the sustainable value inherent in consumer demand for sports content and high costs associated to media production."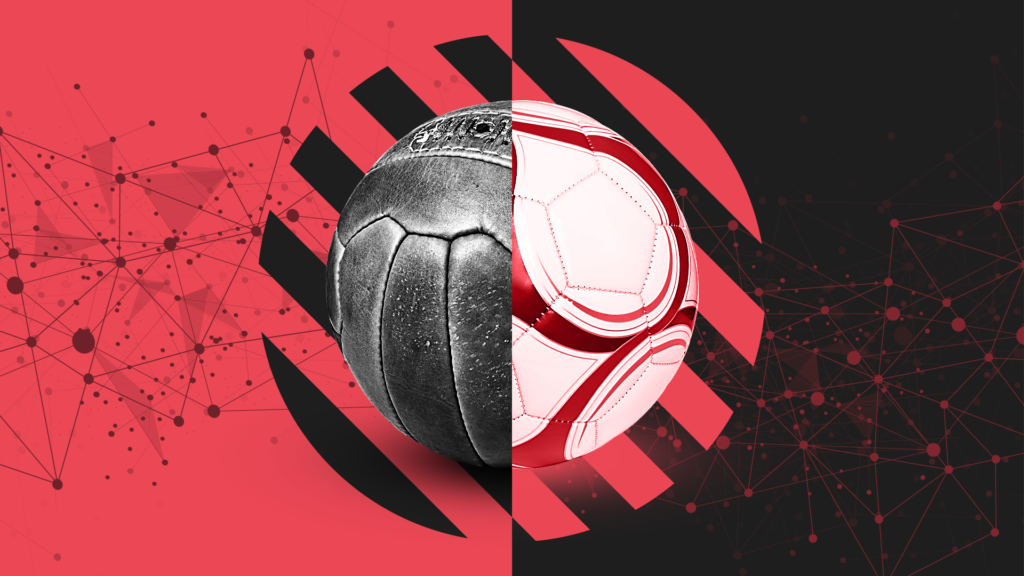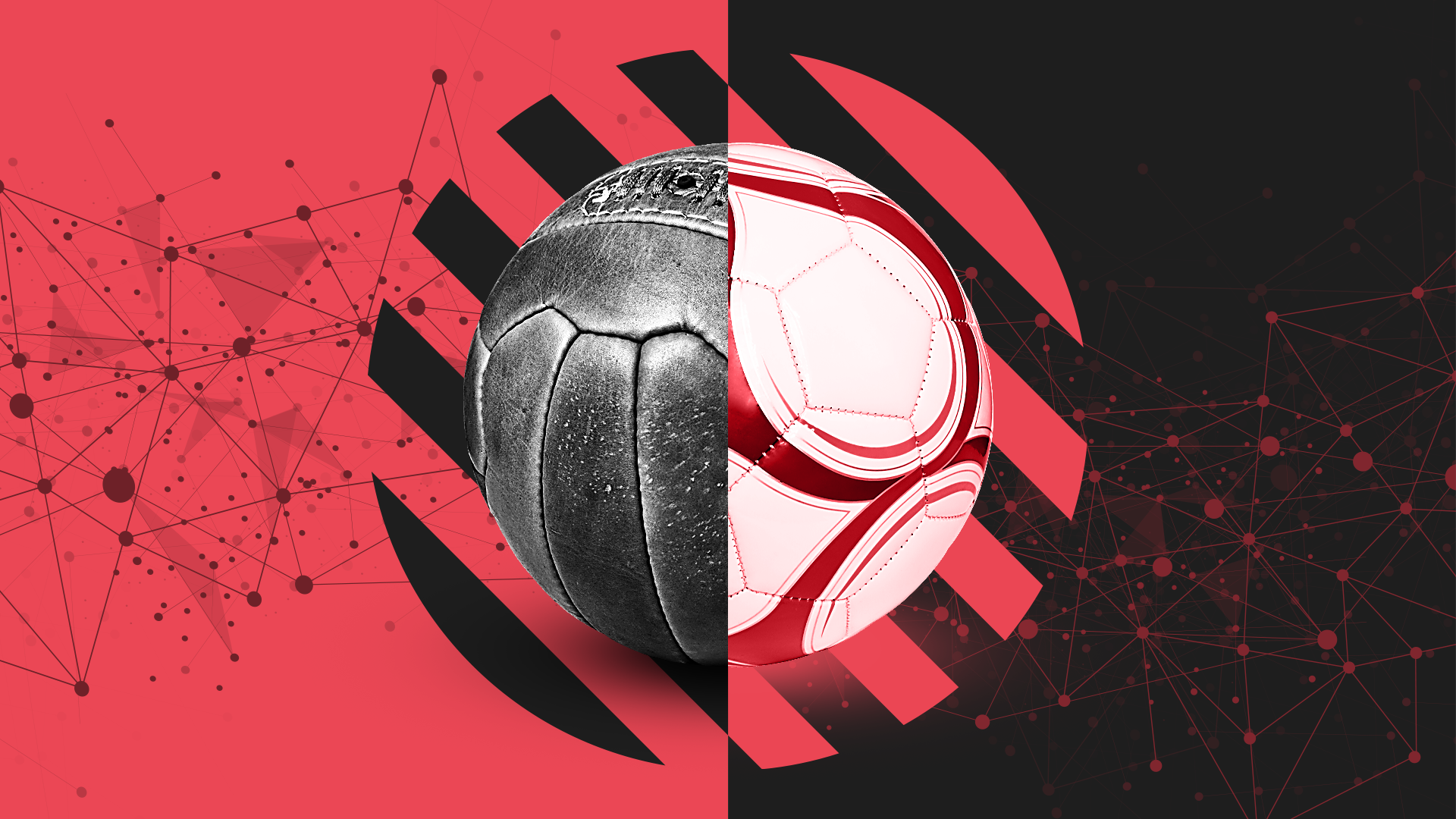 Click here to read about the evolution of football data
Back in the day, there was a reluctance to truly embrace data. There had been a resistance to change, no doubt because the unknown is often feared. In the past, we've seen viral campaigns against stats while pundits and presenters have used their platform to dismiss data.
Yet the demand for knowledge has seen stats seep into mainstream sports media in recent years. You'd be hard-pressed to find an outlet covering football that doesn't dabble in data.
It was inevitable that this would be the case, though. Leading broadcasters like Sky Sports set the agenda, meaning others must follow in order to stay relevant.
"It's certainly true that football data is being applied more intelligently by some of the largest media organisations within the content creation process and as part of their omnichannel strategies. We only have to reflect on the influence of data in the evolution of a show like Monday Night Football (Sky Sports) to see how much of a tentpole data has become for building out programming, substantiating an editorial line or sparking a debate that will survive long after the credits roll – if Sky did such a thing – with cross promotion across digital and social platforms until the next round of matches or big story drops."
The power of data
There's a fine line between publishing content for the sake of clicks or views and publishing content that will generate meaningful engagement. The quantity vs. quality debate is a regular one.
But Andrew believes that data can bridge the gap between the two, and that is one of the reasons media outlets are so eager to embrace data and take advantage of the business benefits that it can bring.
"At an operational level, data provides organisations across all platforms with greater flexibility and scope for content production and punditry in terms of volume, quality and efficiency, which in turn can help to reduce operating costs.
"As a result, data has facilitated a deepening and broadening of sports coverage, delivering relatively cheap programming and pagination while also increasing audience engagement and interaction with sport.
"From an editorial perspective, data brings fresh insights and perspectives to sporting performance, which offers an opportunity for innovation in how data is curated and presented.
"To extract and apply data for the creation of content – as opposed to simply publishing facts and figures – requires a journalistic 'eye for data' alongside certain technical competencies depending on how the data is able to be accessed. Truly unique insights will often also require further involvement of data analysts or even data scientists, particularly with more numbers to crunch as data availability becomes more and more ubiquitous."
Click here to read how Twenty3's Sports Data Platform works
The innovation element is sometimes overlooked. Previously, with their limited resources, content creators – whether in a broadcast or publisher arena – would focus solely on what had happened. Match reports and post-match analysis told the story of what had gone down from one person's perspective; it was essentially purely subjective.
Now, though, the discussion after a game can be based on why something may have happened. It can focus on what a player or a team needs to do to ensure that doesn't happen again, through a lens of objectivity.
Having access to live data means writers, producers, pundits and the like, can be armed with the numbers, and can trigger thought-provoking conversations as soon as the final whistle blows.
Andrew believes that the fast-paced news cycle that is synonymous with sport can be centred around data.
"When we consider the demand for sports information as being 24/7, 365 days a year delivered across multiple territories, languages, platforms and devices then that's a lot of content to create. Statistics have always been an effective way of reinforcing journalistic opinion but increasingly it is the data that sets the news agenda, becoming a vehicle for storytelling in its own right and an almost infinite source of new material.
"Beyond organic growth of likes, page views and eyeballs to advertise to, this content can often be directly commercialised as revenue generative assets. When looking across all media platforms it becomes apparent quite how successful data-led content is at attracting sponsors' budgets."
Next up
Clearly, the scope is there for media organisations to do more with data they have access to and truly maximise its potential.
In the next part of this series with Andrew, we'll focus on the monetisation of data, how companies can achieve a return on investment, and how tools like smart graphics can be a highly-prized piece of real-estate in the right hands.
---
We help our customers maximise the potential of football data. Whether you're a data novice or already an expert, the Twenty3 Toolbox gives you the tools to do your job quicker and better.
If you think your organisation – whether in the media, broadcast, agency or pro club sector – could benefit from our product, you can request a demo here.