Analysing the importance of throw-ins with the Twenty3 Toolbox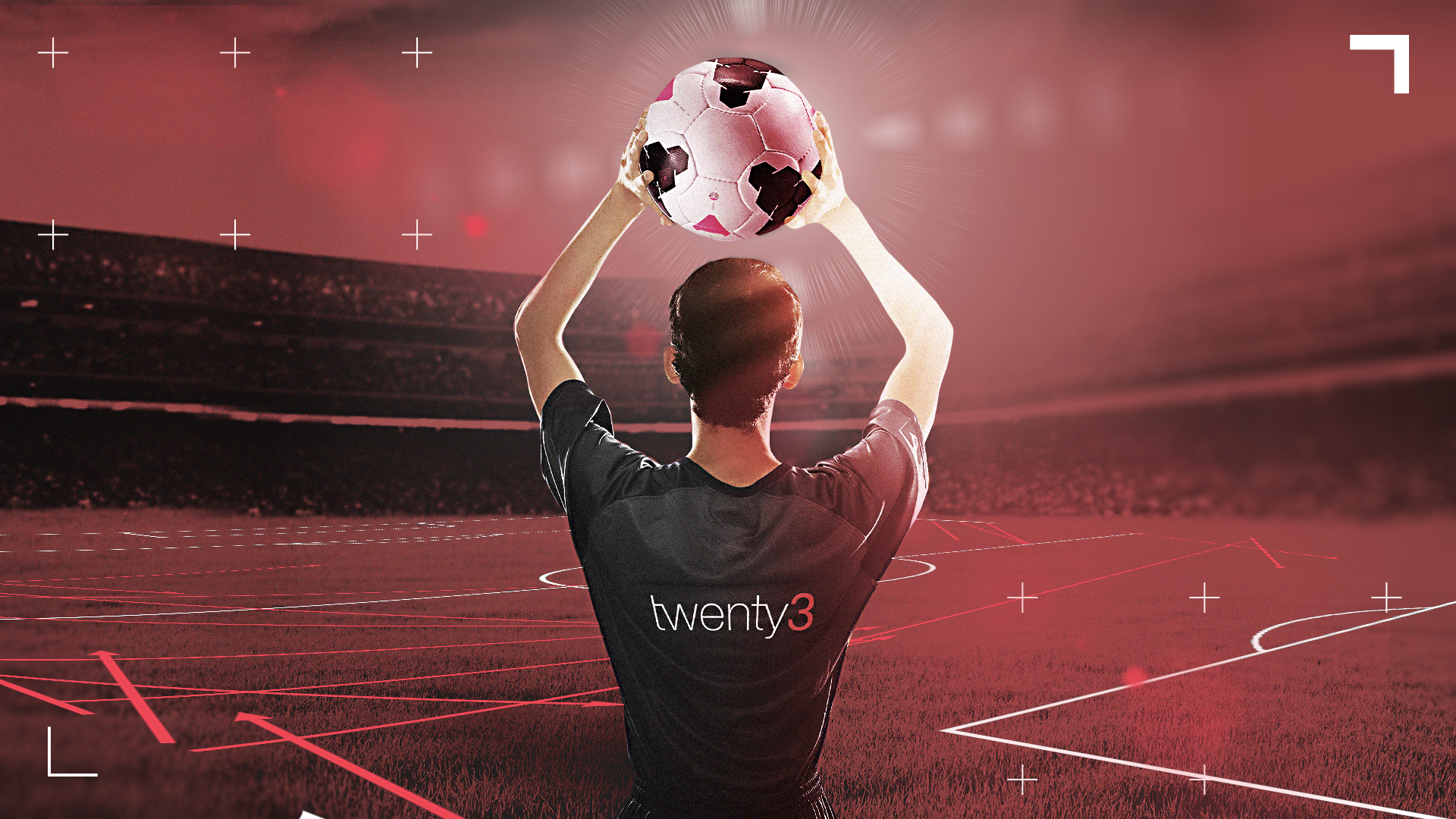 Football is unpredictable.
There's no escaping that fact, it just is. Over recent years, we have heard about how top clubs are looking for marginal gains. Areas that might've previously been overlooked that could now be used in a bid to add a little more control to proceedings.
Aston Villa brought in a specialist set-piece coach ahead of the 2021/22 campaign and Davide Ancelotti was tasked with focusing on set-piece routines at Everton last season. There are even sprint coaches who work on the speed of a player, as detailed in a Goal.com feature on Phil Foden recently.
Despite all of this, one of the few controllable aspects in football has largely been overlooked.
We're talking about throw-ins.
Thomas Gronnemark, a throw-in expert who works with the likes of Liverpool and FC Midtjylland, recently sat down with Twenty3 to share some insight.
"There are 40-60 throw-ins per match and most teams lose the ball in 50% of these situations.
"Throw-ins can be used in a variety of ways but, ultimately, they help space creation when you are in possession and help with space manipulation when you are looking to regain the ball."
In previous interviews, Thomas revealed that Liverpool ranked 18th prior to his arrival, retaining possession just 45.4% of the time. The following year, the Reds ranked first with a 68.4% success rate following a throw-in.
"Throw-ins aren't just marginal gains, they are an important part of football," he added.
"There aren't just a set few routines you can work on and there's no NFL-Esque playbook. Do that and analysts will figure you out in no time, so you have to fully commit and educate the players."
One of the latest additions to the Twenty3 Toolbox is the ability to not only assess the type of throw-ins clubs tend to take – distance and direction via the Event Lab – but also produce visualisations to help analyse that side of the game. This is unique to the market and we believe it to be a transformative, game-changing analytical tool.
For this example, we have split throw-ins into long and short categories. The latter shows all throw-ins that have a distance of up to 14m. The former is made up of throw-ins that exceed 15m.
Perhaps surprisingly, the top three teams for long-throws on a per 90 basis are Brentford (13.5), Liverpool (12.37), and Watford (12.06). Now, Rory Delap is probably the first thing that springs to mind when you hear the term long throw-in. His ability to drop the ball onto a team-mate's head inside the penalty area caused chaos for opponents up and down the country during his days with Stoke City.
Brentford do take a similar approach to long throws, as you can see in the throw-in map below.
Only once this season have they finished a match with more long-throws than they racked up against Chelsea (21) and that arrived against Watford (25). The Bees use these opportunities to progress play, with just four of their throw-ins going backwards against Thomas Tuchel's side.
The Event Lab allows users to view these throw-ins on an individual basis and it also highlights who the taker is. In this instance, Zanka was responsible for 66% of their hauls on the day. No doubt this was a result of the majority of throw-ins coming down his side of the pitch but still interesting to note that the right-sided centre-back was the one taking them in the final third.
Liverpool, on the other hand, don't tend to aim their throw-ins forward. Their highest total in a single match this season was during the 2-2 draw with Manchester City at Anfield. The Reds had 23 long throw-ins during the match and four, at a push, could be classed as forward.
Whereas Brentford use throw-ins as a weapon to get the ball further forward, the 2019/20 Premier League champions use them to help in their quest to dictate the space they play in. By going backwards, the Reds are not only allowing themselves to dictate the tempo, but they are inviting the opposition onto them and this creates opportunities. It creates transitional moments and this is where Jurgen Klopp's men are at their very best.
Throw-ins might look random but they are one of the few dead-ball situations in football that can be controlled. The Toolbox brings it to life and allows users to spot trends and patterns like never before.
---
In this article, we used Wyscout data and Twenty3 Advanced Metrics; all graphics were produced in the Twenty3 Toolbox.
If you'd like to learn more about our products or services, and how they might be able to help you, don't hesitate to get in touch.