The Content Toolbox at Euro 2020: A Case Study
Sam McGuire and Charles Brooke have had their Toolbox-tinted binoculars out over the last couple of weeks to see how our friends have been making the most of Twenty3's product at Euro 2020.
---
Euro 2020 is one for the history books. Not only is it the first time that the European Championships have been played across 11 countries, but it is also the first time the Twenty3's Content Toolbox (CTB) has been in action for an major international tournament.
We've spoken about the virtues of our media-focused product before, but the snappy one-liner is you can produce better content, quicker.
A number of our clients have used the Toolbox to do so throughout the summer spectacle.
Sky Sports
Sky Sports are long-term users of the Content Toolbox. As Adam Smith, their Data Editor, said when they officially signed up:
"It's been an enjoyable journey to see this product evolve and become a game-changing tool for our teams, providing us with instant insights to create and embellish stories across multiple platforms."
Sky have developed a reputation for being the go-to place for digestible, on-the-money insight and analysis. And that's exactly what they've been feeding their audience throughout the Euros, with a little help from the Toolbox.
For example, following his eye-catching performance in England's opening-game win over Croatia, they produced a really in-depth feature on Kalvin Phillips.
They were able to showcase his use of the ball as well as highlight the areas he dominated for the Three Lions.
There was also a highly insightful piece on Harry Kane.
The Spurs man may have failed to find the back of the net in the opener against the Croats, but it was his movement in the build-up which helped carve out space for Raheem Sterling. Phillips weighted the pass to perfection and the Manchester City forward rifled the ball home.
Even without goals, Kane is key for England. This is evident within the piece, with the heat map used showing that the captain was all over the final third.
Much of the noise in the media was that Kane was tired, not at his best and there were even murmurs that Gareth Southgate should consider dropping him, but this analysis from Sky explained why he is still a vital cog in the England team, goals or no goals.
This is the level of insight their audience have come to expect and the Toolbox, given its data-driven nature, helps substantiate that with objectivity.
The same is true with the below example – a detailed analysis of Sterling's contribution during the Euros.
The 26-year-old is responsible for three of the four goals scored by England so far and Sky Sports were able to clearly illustrate his importance with one of Twenty3's ranking x visualisation graphics.
It showed that the Manchester City flyer was first for goals, shots, dribbles, touches in the box and fouls won. These metrics were paired with a heat map to help visualise where he's been operating as well as why and where he's been so effective. Again, offering fans insight and substantiating it with data, something Sky do flawlessly.
Squawka
Squawka are a relentless content machine and avid users of the Content Toolbox. Their modus operandi is Stats worth Sharing and they're able to produce visually stunning, entertaining and stats-driven content at speed and scale, thanks to the CTB.
Squawka have continued their impeccable coverage throughout Euro 2020, using the Toolbox to embellish their analysis while also driving engagement on their social channels.
They're able to tease their audience into clicking on reactive match pieces via the carousel option on Twitter. As shown above, by cherrypicking the visualisations they deem to be the most appealing, they're giving their audience a flavour of what their written content is all about.
The article then houses different graphics, giving the reader a granular look at a number of aspects from the match, ultimately leaving them with a conclusive explanation of what went down.
Squawka are also masters of using visualisations to entertain their fans and posts like the below are designed purely for social engagement.
They're also always first to react after full-time and take advantage of our automated, no-nonsense scoreline graphics which take a handful of seconds and clicks to produce.
Squawka have also been able to use the Toolbox across their betting channel.
Adding stats and context to offers is a clever way to tempt potential punters into placing a bet. Striking a balance between informative and interesting isn't as easy as it may sound. Visualisations, however, are a perfect way of giving people that digestible bit of content without drowning them in stats.
Few do it as well as those over on Squawka Bet.
SuperScommesse
SuperScommesse, an Italian odds comparison website owned by Catena Media, are another brand who have taken advantage of the Toolbox during Euro 2020.
They've added multiple graphics to their written previews, highlighting the special offers customers can get when placing bets with certain bookmakers, but they've also produced video previews and loaded these up with a number of graphics.
These are engaging, shareable, bitesize pieces of content that can help inform viewers.
LiveScore
The Content Toolbox has been at the heart of LiveScore's content during the Euros to engage and inform the huge audience they boast on their world-class app.
The recently launched Watch section is loaded with video content that we've produced in collaboration with LiveScore; this includes daily opinion shows from the excellent Ranks FC guys, but also a plethora of featured analysis series on Euro 2020, which use graphics and visualisations from the Toolbox and data from our friends at ORTEC Sports.
Users were already coming in their droves to the app for real-time, reliable scores, but they're now able to enjoy highly engaging, insightful videos which leave them more informed for when they next want to flex their football knowledge when out with their friends.
Before the tournament we looked at what the perfect England XI (among other countries) would be based on the numbers – unfortunately, Gareth Southgate didn't agree, but his more pragmatic approach is not doing too badly at the time of writing.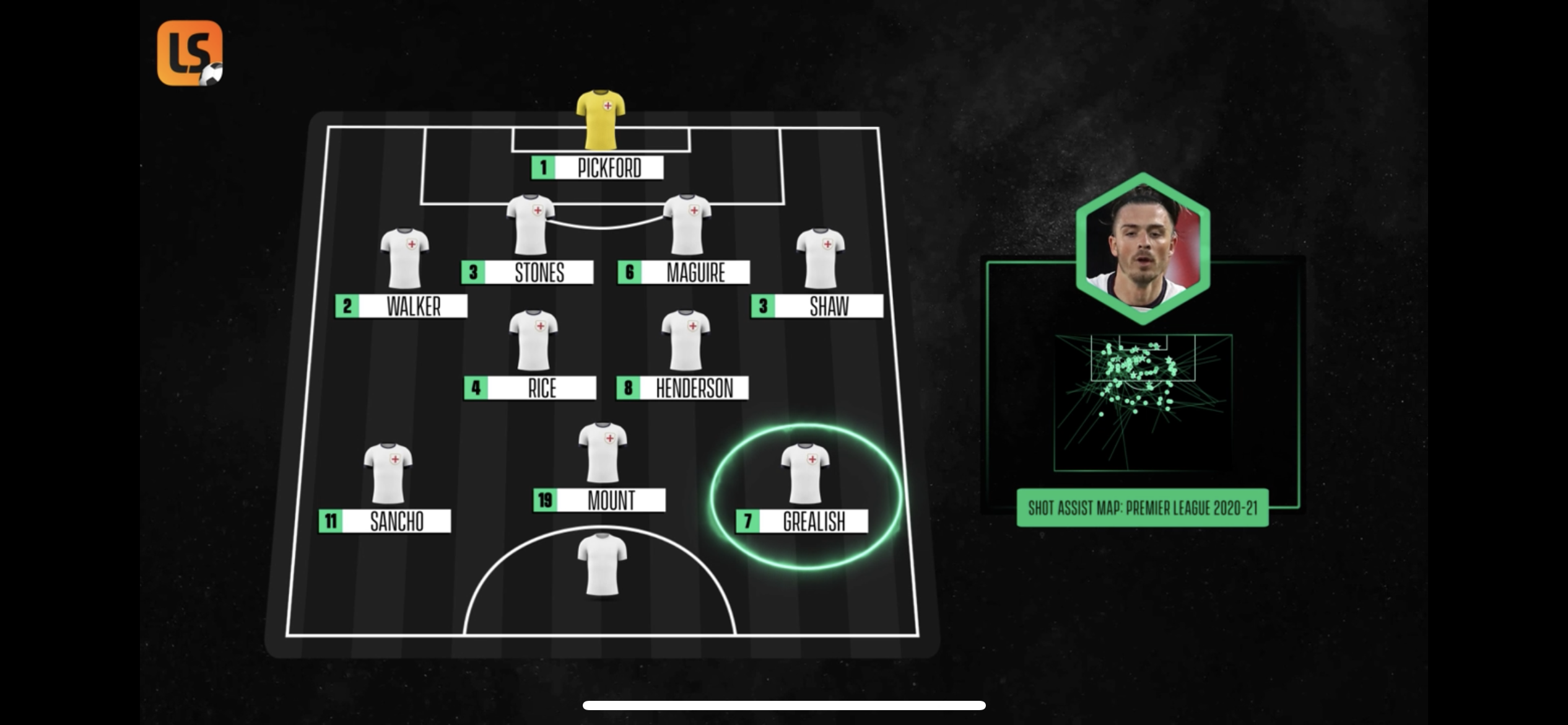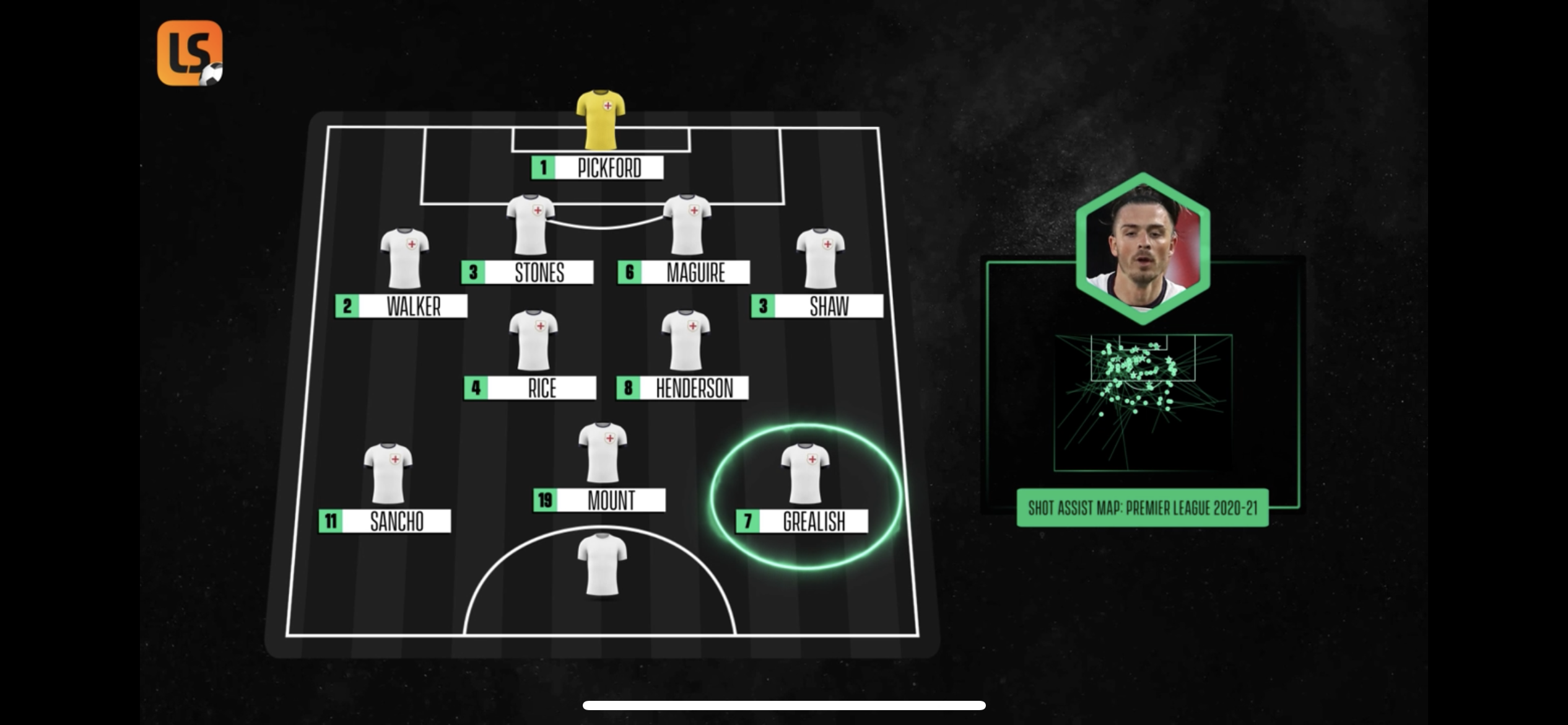 Below are some further examples of how LiveScore have shone the light of some of the lesser-known stars who are taking the tournament by storm.
Twenty3's extensive visualisation portfolio has been at play, including radars, shot maps, pass maps and heat maps, too. These videos give viewers next-level insight into players you might not be overly familiar with.
The episode on Pedri, in particular, was a deep dive into the Barcelona maestro after he stole, and continues to steal, the show for Spain. If you weren't an expert before watching, you certainly would be afterwards.
Head to the LiveScore app to watch the videos
While it's good to put the spotlight on the stars of tomorrow, it's also worth recognising more established talent, as LiveScore have done with the likes of Real Madrid-bound David Alaba and Los Blancos incumbent Luka Modrić, who have excelled for Austria and Croatia respectively. Not to mention Lille's Renato Sanches who carried on his renaissance in Portugal colours.
The Watch section of the LiveScore app is updated daily with Featured Analysis videos
Away from video, LiveScore's excellent editorial coverage of the Euros has also been supplemented by graphics and visualisations from the CTB, most notably in previews like this one for Croatia vs. Spain, ensuring readers are armed with the key details and knowledge ahead of all the big matches.
Finally, we couldn't resist getting in on the action ourselves at times and have made the most of live data supplied by ORTEC to post reactive content immediately after an interesting moment on Twenty3's social channels.
Like, for example, when a striker scores from just inside his own half to silence a home crowd.
Or when a midfielder launches a pass towards his own goal from just inside his own half which the goalkeeper fails to control, also (inadvertently) silencing a home crowd.
And there you have it. We're only at the quarter-finals stage, but Euro 2020 has already been a tournament to remember; not only for the goals, the drama, and the crowds returning but also for the fluent use of our beloved Content Toolbox.
---
If you think the Toolbox could help your organisation either in the Media or Pro industry, please don't hesitate to request a demo here.