Changing the game: The Twenty3 Content Toolbox
Birth of the Toolbox
We built the Content Toolbox with one clear vision in mind; to give people in sports media the power and tools to do their jobs quicker and better.
We realised, through our prior experience as a football publisher, and our work with several media partners, that producing good content which, 1) engaged fans, but, 2) also made money, was becoming an ever more elusive challenge.
The cost of distributing and advertising content was high; the process of producing beautiful, branded graphics was slow and laborious; the method of presenting digestible data (a trend clearly gaining in popularity) to the everyday fan was unnecessarily complicated.
Most businesses in the sports media industry generally aspire to produce high-quality content—something that's genuinely insightful, engaging and interesting—at high volumes.
The quality ensures you're adding value to the audience, whereas quantity gives you a better chance of achieving that return on investment we all talk about, largely through increased advertising revenue.
Power of the product
The Content Toolbox, which you can read about in full detail here, solves these problems, and then some.
Our leading SaaS platform—which we built and continue to develop in-house—allows customers to make the most of sports data but in their style. The Toolbox radiates the following values: usability, flexibility, customisation, efficiency, speed.
It's an all-encompassing, fully integrated solution that helps our customers realise the promise of data. Competing products exist, and we encourage healthy rivalry—it's what spurs us on to continue to make the Toolbox the best solution in the market.
There's a reason the likes of Sky Sports, Squawka and LiveScore—huge players in the football media industry—buy into our product; because it's built with their interests in mind.
Over time, as our product has developed, we have listened to, and continue to absorb, both internally and externally, feedback and suggestions to regularly improve and evolve the Toolbox, making it the most compelling solution possible for our customers.
Every six weeks, we roll out a new 'release' that includes new visualisations, UX improvements, bug fixes, new filters and further customisation capability—many of which come through constructive feedback from our colleagues and partners.
While customisation is critical—the entire user experience is catered to the individual brand, through bespoke graphics, custom preferences and unique filters—so too is deep integration between all of our tools.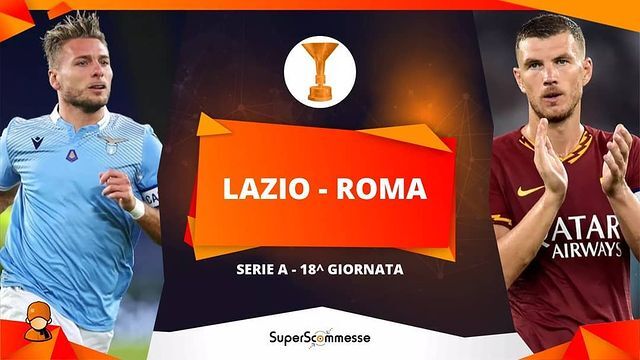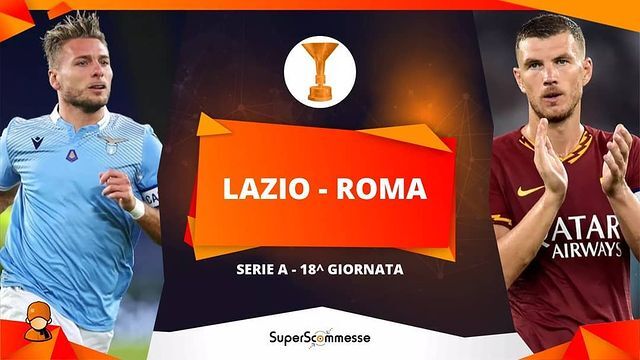 We didn't want to just build a bunch of separate products and then aggregate them under one umbrella at a later date; we knew that inextricably linking them, so they bounce off each other and work together in harmony, was critical from the get-go.
With each release, every element of our product moves forward together: if we bring out an exciting new visualisation, it's instantly available across our Smart Graphics tool in your style, colours and branding; if we bring out even more filters, they can be applied across every tool, from the Football Lab to Visualisations.
Think of it like an effective press on the pitch; the key lies in ensuring every player carries out their role, all their actions are intertwined, and they move forward as a unit—if one player is out of position, everything falls apart, you become disjointed and easy to play through.
The same is true with our product. That's why deep integration is critical and why the Toolbox is so unique. It makes the user experience so seamless.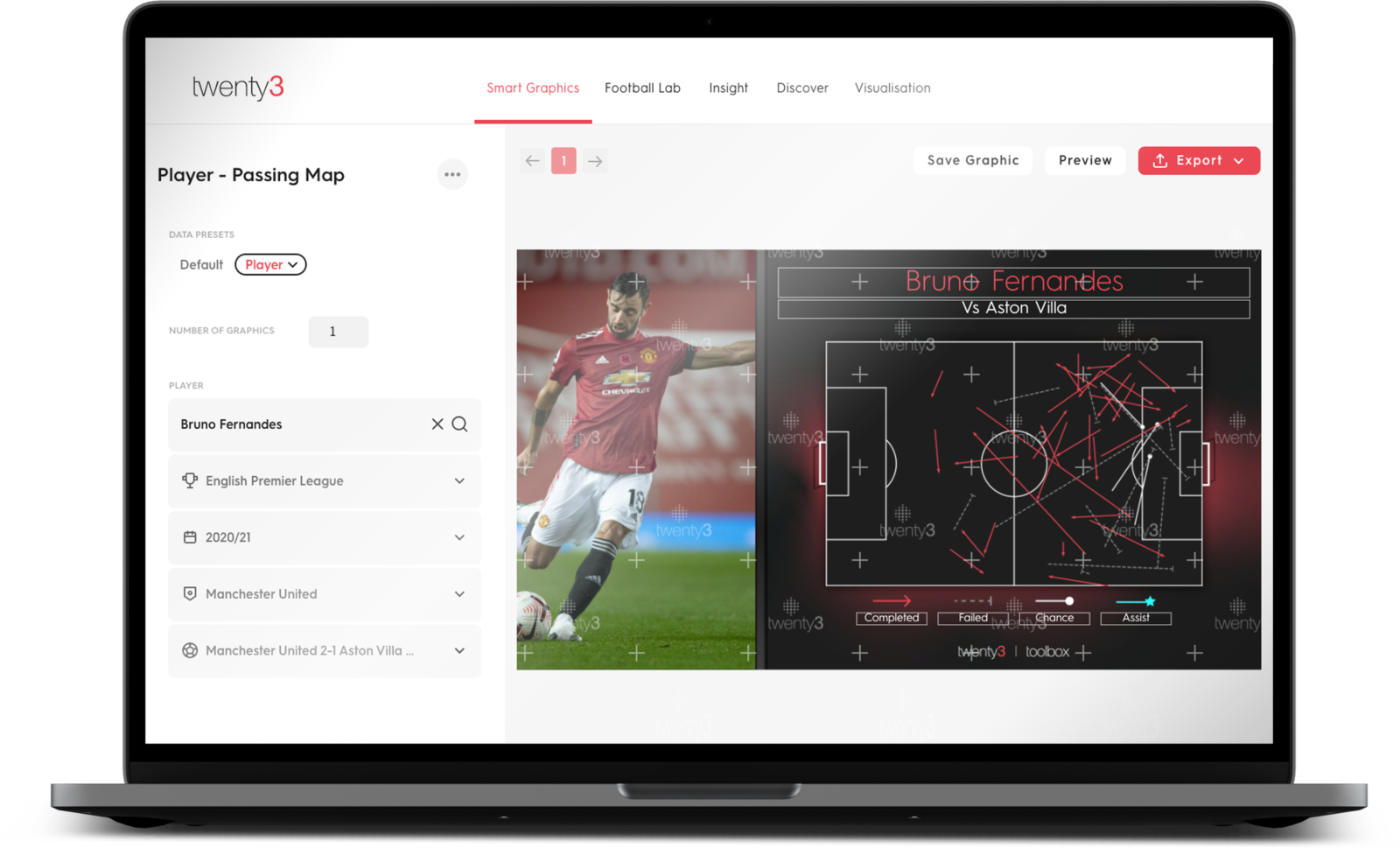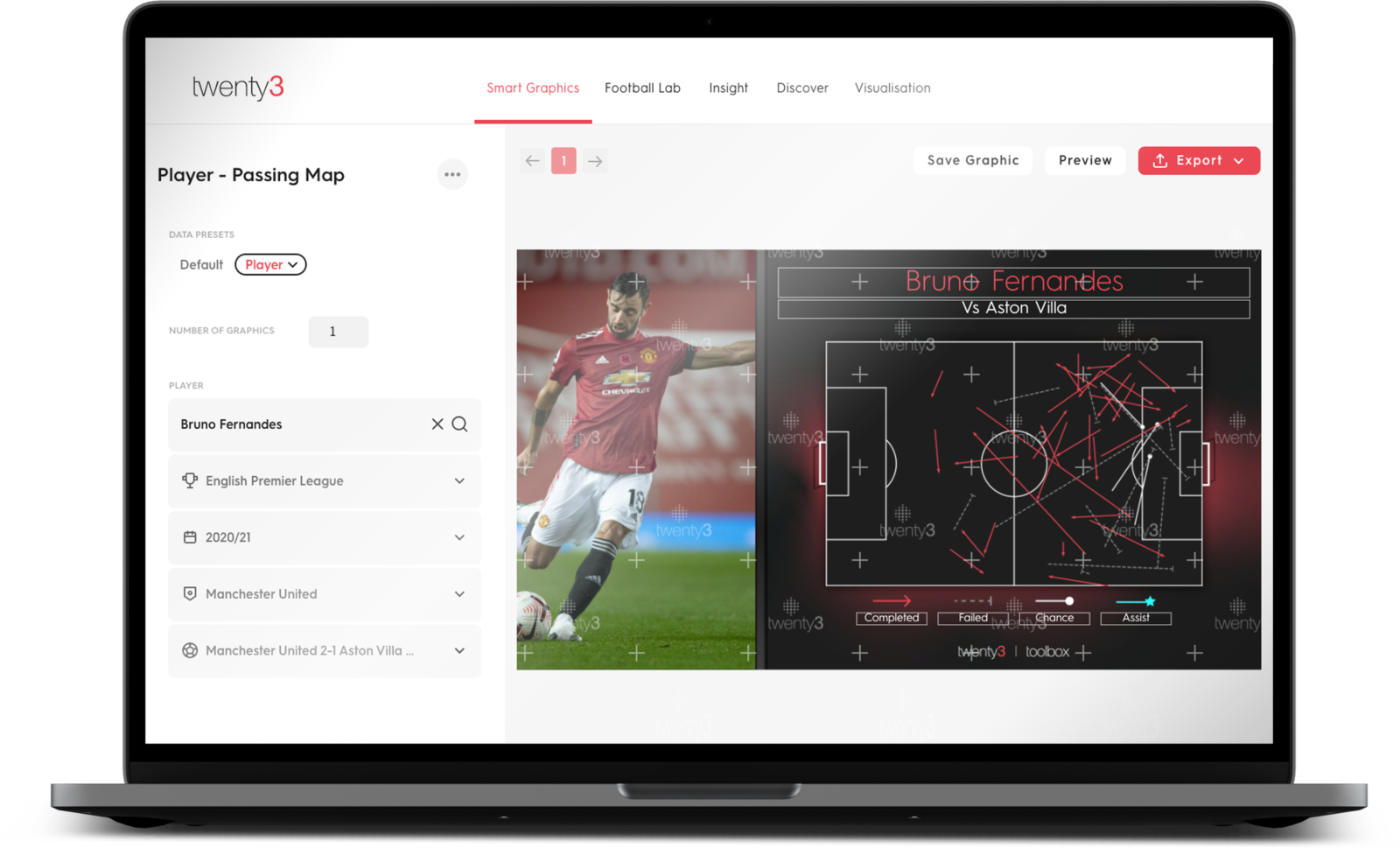 Relationship with data
Our flexibility extends to our relationship with data itself. We are essentially data-agnostic—what does this mean you ask?
Well, we work with multiple data providers so that we can provide customers with the solution they both need and want.
There is no 'one size fits all' when it comes to data provision; some companies—broadcasters for example—need live data, some are seduced by physical metrics, others simply crave a plethora of different graphics for their various brands, and almost all are interested in getting a bang for their buck.
Given our agnosticism, we don't have allegiances to any one provider; we sit in the 'data ecosystem' to serve customers with whichever data best fits their needs and priorities, whether that's via one provider or a combination of multiple.
Our raison d'être is to maximise the potential of this data, to give customers the power to turn raw data into real insight, and we believe we have the best front-end solution to do so, whatever the source.
The Content Toolbox offers the right balance between advanced technology and deep customisation. There's automation and AI, yes, but at the heart of the product is a functionality that allows and encourages customers to do things their way.
Different templates, different preferences, different custom stat groups, different data providers; you name it. Because ultimately, one size does not fit all.
---
We help our customers maximise the potential of football data. Whether you're a data novice or expert, the Twenty3 Toolbox gives you the tools to do your job quicker and better.
If you think your organisation – whether in the media, broadcast, agency or pro club sector – could benefit from our product, you can request a demo here.