5 surprise stars of the season so far
Part of the beauty of football is its capacity to surprise.
Every season throws up unexpected storylines—both good and bad—that shock those even with the tightest grip and fullest extent of knowledge on certain situations. Those surprises come in many forms, from clubs to managers to players to almost anything else.
Here, we have picked out five of the biggest (positive) surprises this season when it comes to players—those who have exceeded expectation, returned from the abyss or simply changed the way in which people speak about them—and with the help of the Twenty3 Toolbox, we'll illustrate what's changed.
Matt Targett, Aston Villa
25-year-old left-back
The surprise: Faster, more physical, no longer the weak link
Matt Targett attracted plenty of criticism in his maiden campaign for Aston Villa in 2019-20; the general assessment was that while his crossing and attacking combo with Jack Grealish on the left was fantastic, he was a weak link at the other end.
Perhaps that was a touch harsh, but it was certainly true that he looked a little slow and timid in his defensive duties—and in a league that is increasingly dominated by the fittest and the fastest, Targett did stick out.
This season he's looked different. Fitter, quicker, stronger and far more aggressive—to the point you may even be willing to label him "uncompromising." He's tackling hard but fair, timing his slides well and now boasts the physical attributes to really dominate his area of the pitch.
Suggestions Gareth Southgate is considering him for his England squad may seem odd to the uninitiated, but Targett's remarkable improvement is perhaps deserving of a call.
Weston McKennie, Juventus
22-year-old midfielder
The surprise: He not only fits Juventus, he's been one of their best players!
There's an almost archaic level of cynicism attached to almost every transfer involving a USA international and a major European club. "Shirt sales" and "marketing" are words always thrown around, but the talent level the USA boast superseded these accusations years ago.
Juventus' decision to sign Weston McKennie last summer was not immune from these accusations—perhaps enabled by his participation in a really poor Schalke 04 side in 2019/20—but he's silenced the critics swiftly with a string of excellent performances.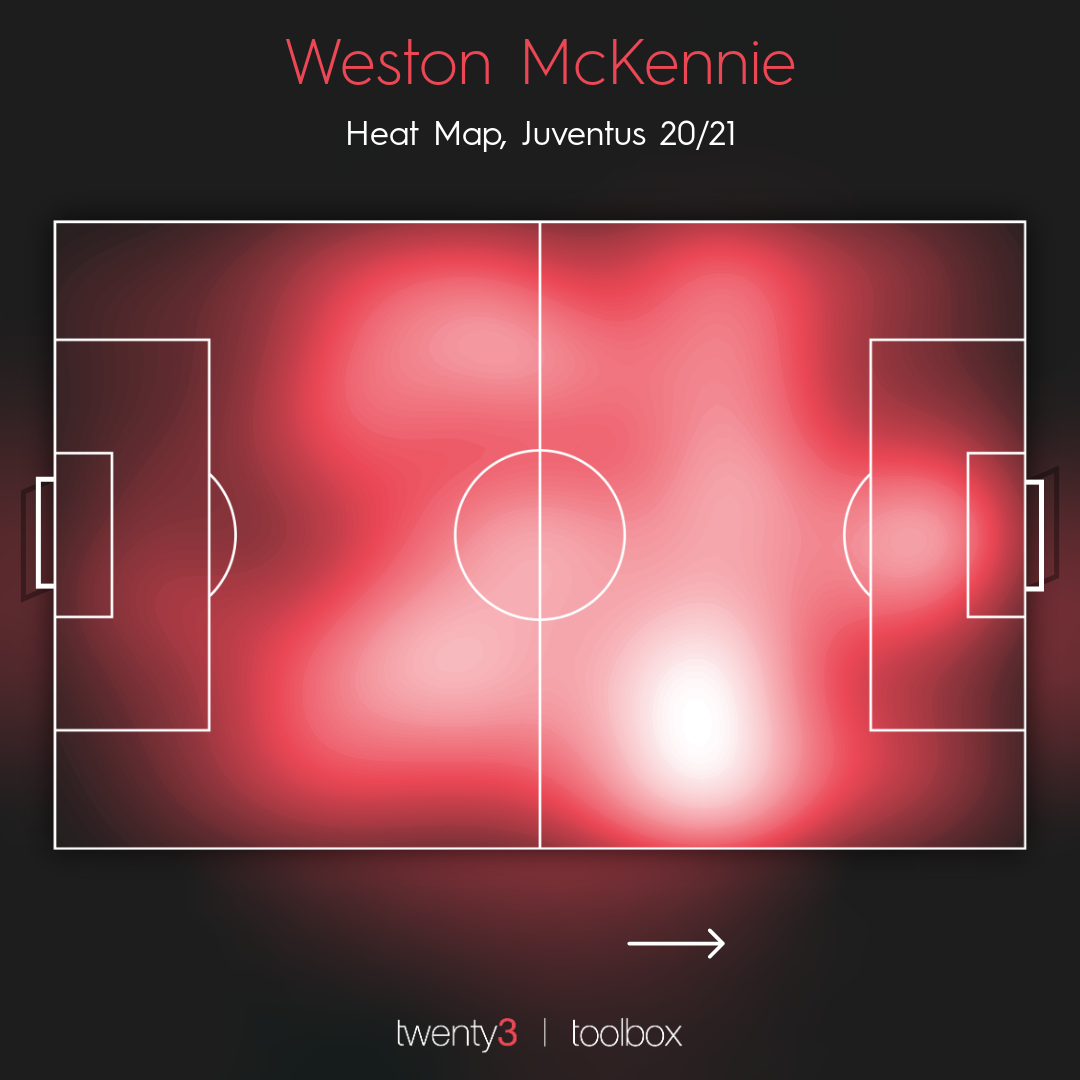 Suggesting the move was based on marketing was silly, but if you held reservations McKennie was at the Old Lady's level…well, fair enough. From his scissor kick at the Camp Nou to his all-star performances against Spezia, Crotone, Bologna and more, his instant adaption to playing for a superclub is probably surprising even to his biggest believers.
He's been moved around the formation, playing a narrower wing role off either flank or as one of the two deeper central midfielders, and consistently impressed—which is more than you can say for the majority of his colleagues during Andrea Pirlo's first year as coach.
Pedri, Barcelona
18-year-old midfielder
The surprise: Undisputed starter for Barcelona before reaching the legal voting age
Pedri began this campaign as a promising 17-year-old recently signed from Segunda side Las Palmas. He'll end it as a key first-team figure in what could still conceivably be a genuinely successful season for Barcelona.
It's fitting that he made his debut back in September by replacing Philippe Coutinho—the man whose first-team spot he has literally assumed about a month later. Not once has he looked out of place: not in the Clásico, not away to Juventus, not in the high-stakes 3-0 comeback against Sevilla.
That his technical skills, footwork, passing ability and vision make a fine watch won't surprise you, but the underlining game intelligence, consistency and ability to play across the midfield to more or less the same level should.
Pedri is a kid, in his first-ever LaLiga season, and he makes playing for Barça look like something just about anyone can stroll in and do.
Kenedy, Granada
25-year-old winger
The surprise: He finally looks…at home
Kenedy's career path makes him look the ultimate drifter.
He started at Fluminense before taking in stints at Chelsea, Watford, Newcastle United and Getafe, and has now landed at Granada for the 2020/21 campaign. At no stage up until now did he come close to starting even half the league games in any single season.
But finally, at age 25, the location and fit for Kenedy feels right. At Granada he has a manager in Diego Martínez who embraces his natural flair and eye for the spectacular—30-yard efforts and rabona crosses are pretty common—but on the condition that he puts the hard yards in and puts in a shift for the team to balance that out.
The Brazilian's stint at Getafe under José Bordalás will have stood him in good stead for this, but now the pieces are finally coming together in a first-team context. His Chelsea contract expires in just over a year, meaning all three parties should be capable of striking an easy deal to prolong Kenedy's stay in Andalucía.
Milan Škriniar, Inter Milan
26-year-old centre-back
The surprise: From doubt to clout under Conte
Škriniar's stock and status at Inter Milan nosedived during the 2019/20 campaign.
He struggled to transition from a back four to a back three, looking uncharacteristically shaky and losing his right-centre-back berth in the side to a 34-year-old Diego Godín for the big games. That prompted summer transfer links away from the club—most notably to Tottenham Hotspur—and understandably so.
Fast-forward six months and things look very different: The Slovakian has acclimatised to his role in the back three, improving visibly in several areas (ball work, control in tight spaces near the sideline, ability to filter wide and cover bigger spaces) and cemented his spot in one of Italy's meanest defences.
It doesn't necessarily surprise that a player of his quality has found his way back, but under Antonio Conte? History suggests that's quite the feat.
---
All the graphics and visualisations in this article use Wyscout data and were produced in the Twenty3 Toolbox.
If you'd like to learn more about our products or services, and how they might be able to help you, don't hesitate to get in touch.