Twenty3's charity skydive rearranged for 1st September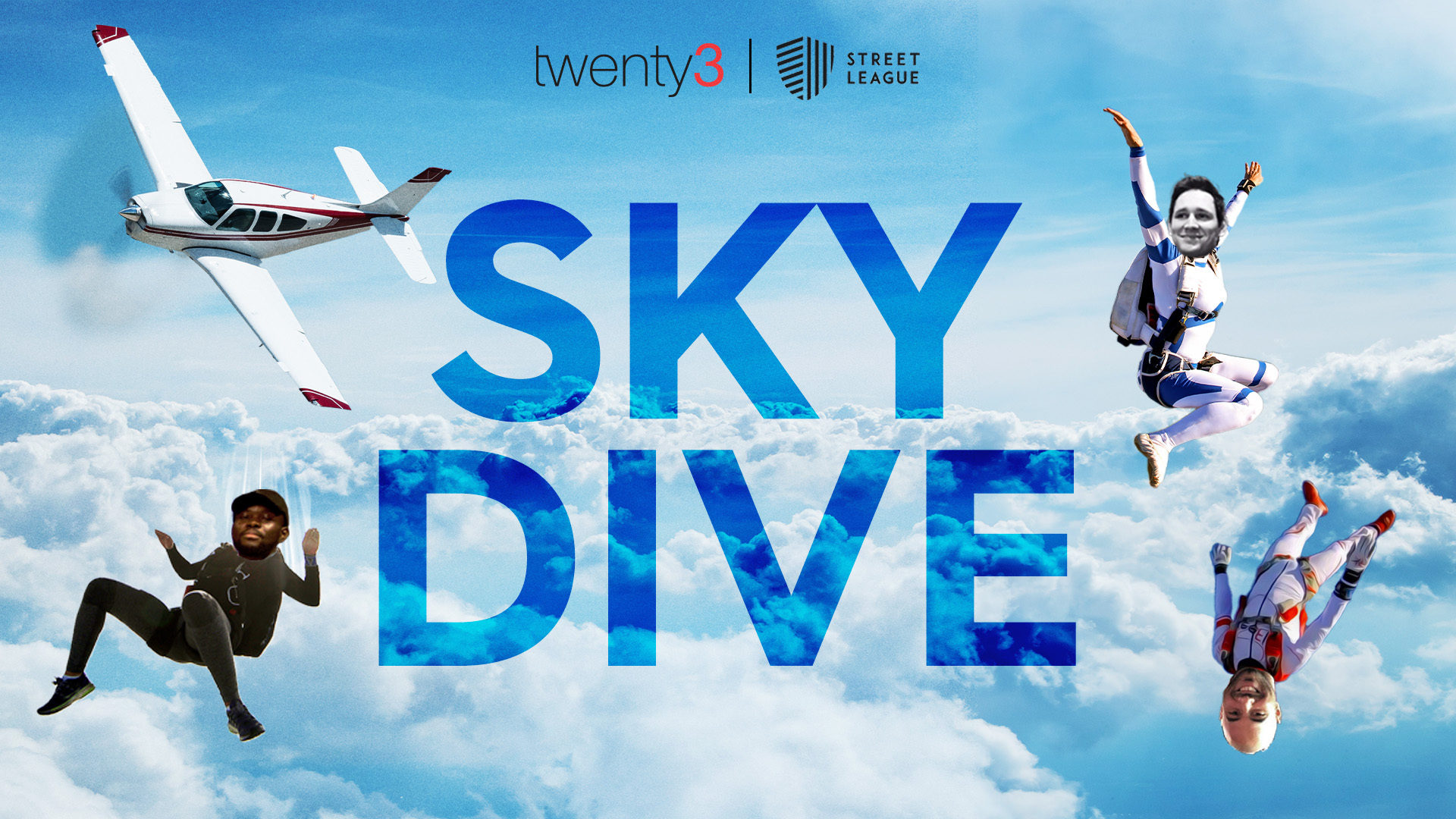 Bad weather conditions saw Twenty3's charity skydive postponed earlier this month — but it has now been rearranged for Friday 1st September.
Tristan Minall, Kyle Joseph and Boris Addae will be hoping for better luck this time around, as they prepare to face their fears and jump from 10,000 feet.

The dive is taking place in Salisbury, and the trio are aiming to raise money for our charity partner Street League.
Street League use sport as a 'hook' to engage young people and develop their life and workplace skills, as they recognise the inextricable links between wellbeing, health and employment – and the positive impact it can have on a young person's self-worth, sense of belonging and personal development.
This combination of sports and education sets Street League apart from other employability services, by providing a fun and interactive outlet, and a relaxed environment where people can thrive.

We've already raised over £2500 towards a remarkably worthwhile cause, but there's still time for you to get involved.
Head over to our JustGiving page if you'd like to donate before next month's dive.